Washi tape! Have you seen it? Have you used it? For those of you who don't know what Washi tape is, the best way I can describe it would be to compare it to masking tape, but with a pretty color or design on it. It is also some what transparent, and the best part about Washi tape is it is removable and can be re-positioned if you didn't tape it down just right.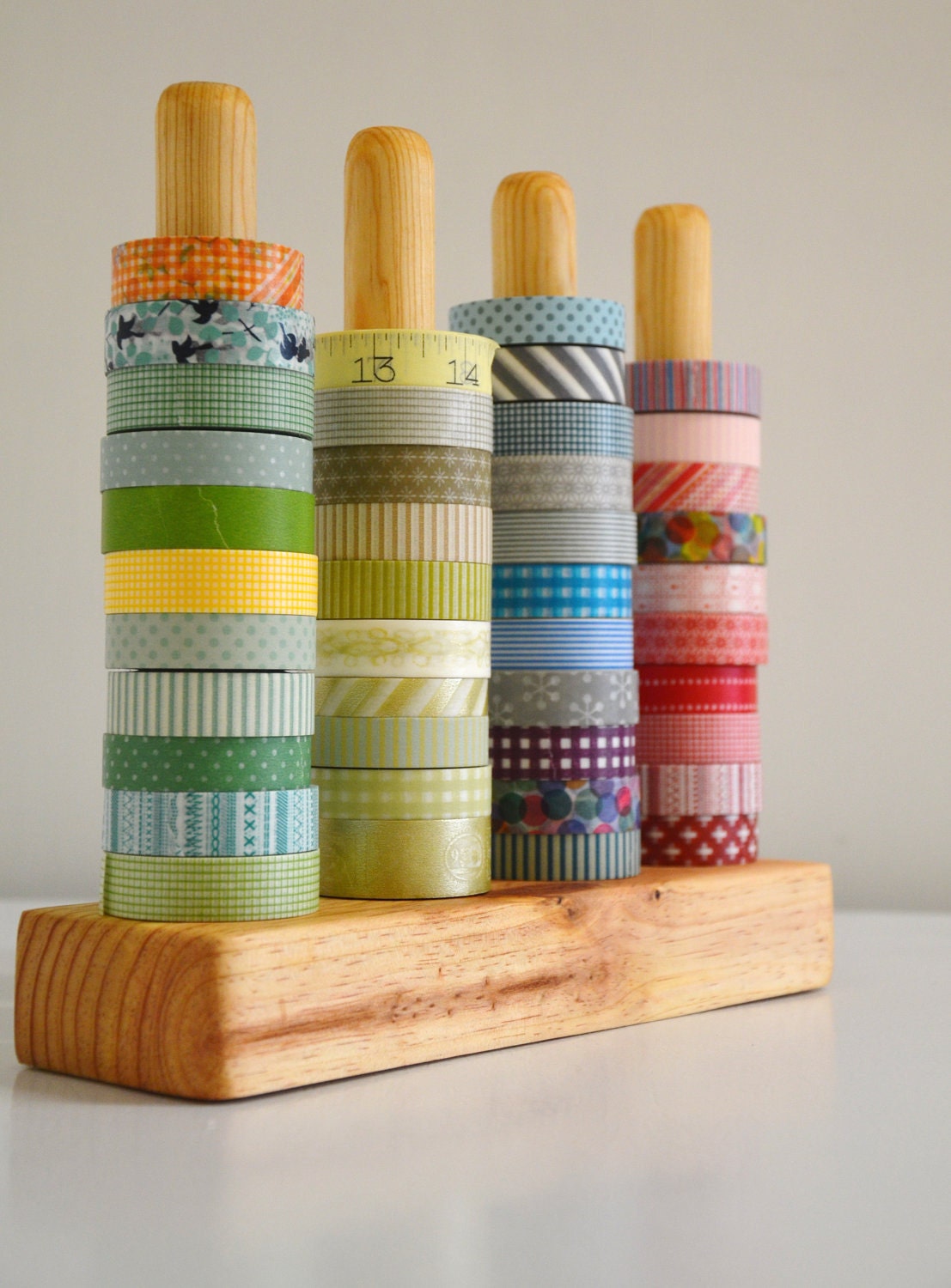 I had to see what all the hype was with this tape. I bought my first rolls at Target (they sell 4 rolls in a pack for $4.00!). I was hooked and began to go on a hunt for more colors and styles! I was some what disappointed that my local craft stores and big name stores did not have the tape or had a very little selection. So I went to my trusty friend Google! Wow! There are hundreds of sites that sell Washi tape!
My next thought was "What do I do with this?" I began to play with it on my own and also looked at Pinterest for ideas. I began to get carried away with it and I do believe I now have a Washi tape addiction!
I used it on my tickler file folders (they are so pretty now). I just added the tape on the folder file and trimmed it. Then I used my label maker with clear tape!
I label the bazillion cords we have. Now when I am looking for my iPhone charger, tablet charger, or camera charger they are easy to find. I wrapped the tape around the cord and just used my label maker again. My boys are starting to have electronic gadgets, and I will be labeling their cords with their names so my cords don't disappear!
I had a small scrapbook album that I could not decide how I should design the cover.....insert Washi tape here!!! I just wrapped several pieces around the cover.
We had some friends coming over and I decided to make cupcakes. Of course I remembered seeing the cute flags for food on Pinterest so I had to do that. I wrapped the tape around a toothpick, trimmed the end to make it look like a flag and then punched up a few Valentines Day words on my label maker to slap on my flags!
I labeled my caddy that holds all my daily pens, scissors, dry erase cleaner and markers and post it notes
I am currently working on re-doing my recipe binder (post to come later on this!) so of course I wanted my tabs to look pretty!
I am constantly finding new ways to use this awesome tape! My question to all my Washi tape lovers out there is how are you storing your tape? I don't have many now so I am using this 3 layer snap case but I know I will be out growing that soon!